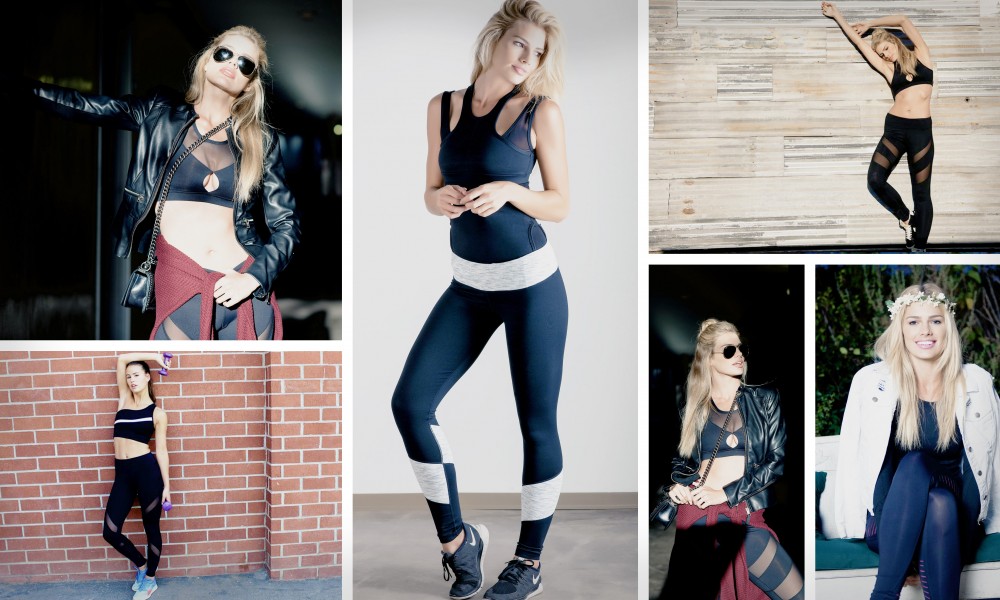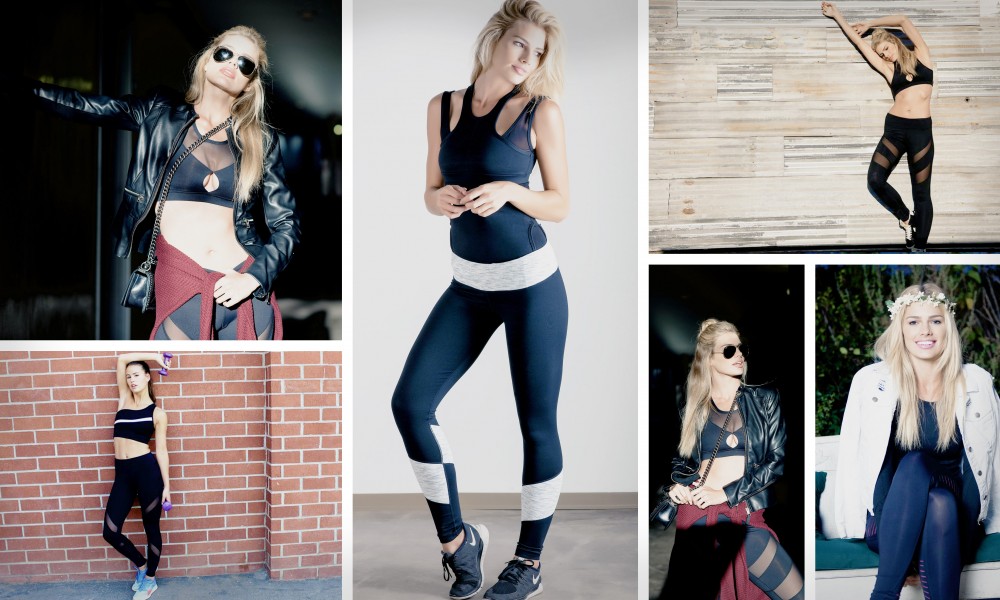 Leora Kashani shares her story of launching a high-end, active-wear startup in LA.  Her story is one that highlights what is so magical about LA – the mix of creatives, entrepreneurs, fashion, media and more make our city the ideal place to pursue your dreams.  Leora's success is a testament to what's possible.
Body Love Athletica all started when I was 20 years old and attending The University of Southern California where I studied Entrepreneurship and Psychology. I launched the company one a year ago, and soon after decided to attend FIDM to learn more about Fashion and owning a clothing line. Body Love Athletica is an activewear and fitness line designed by combining the best of the two worlds: Fashion & Fitness, by empowering women to live the best possible life through active living. Through my passion for supporting and inspiring others, health, fitness and fashion, I knew I had to jump into a world that had a lot of room and need for growth. Spending so much time in activewear, I was tired of looking ordinary and knew I had to do something about it.
Coming up with BLA didn't happen overnight. Just like most other students, I constantly feared graduation day coming around and not having a stable job lined up or finding something I would be excited to do everyday. Interesting enough, I was on the track to working in the real estate industry like my dad, until I realized that working in Real Estate wasn't what I wanted to do, at least not yet. Soon after, I considered joining the hospitality world, but again, it didn't give me the excitement I was looking for.
I always dreamed of owning my own fashion company, being in the health and fitness field and empowering women, so I decided to hold off on Real Estate and pursue and conquer my own dream instead.
I started Body Love Athletica as a sophomore at USC.  I'd work on it on the side, in my spare time. I wanted to create a high end active wear line that had innovative designs and quality fabric inspired by LA's healthy lifestyle and culture. I started running around Downtown, conducting my own research. I found myself getting less than a couple hours of sleep because I was too excited to do anything other than working on my idea.
From idea to launch
The process of going from idea to launch was long and challenging. I took it step by step and taught myself the process along the way. I also asked many questions and had people along the way give me feedback, which was crucial to moving forward. I created a business plan starting by figuring out who my customer was and indentifying the problem. I asked people what they wanted, what they felt was missing, and their feedback on the market at the time. Once I understood my target market, I was able to build the concept. I started to design the concept around my mission of empowering women and creating a positive brand. From there, I started sketching my ideas and being inspired by other everyday-wear designers I loved.
After I designed my first collection through technical sketches, I researched fabrics and tested out many different types that I felt most people would feel comfortable in through any type of workout and look slim and feel their best. It took time to finalize the fabrics and slowed the process down. Before I was able to create my samples, I had to find the perfect manufacturer. It took me about a year to find someone that I trusted and was confident enough with to make my product. It was extremely frustrating because I was determined and ready to start, but I immediately learned that consistency, detail, and quality was important to my business and would ultimately be a long term investment so I had to be patient and not get discouraged. I knew the investment and time would be worth having my customers return and be happy with their purchase, so I was determined to be very particular about my decision. I was then ready to make my samples. It took a lot of time to get the result I wanted, and once I did, I began to produce larger quantities.
From there, I built my own website. However, it took me months to not only teach myself, but be happy with the end result. I eventually launched the line through social media and have been moving forward since. It definitely wasn't a smooth process, I wasn't sure about a lot of things and took many risks. I learned through error and persistence and was very lucky I had a lot of support around me.
Looking forward
In an era of constant body image scrutiny and observing people around me, I realized it is easy to forget to live a healthy and active lifestyle. Instead, we opt for purging, extreme diets and quick fixes. I saw a need for empowering women to go back to loving their bodies and knew that one of the ways to motivate women to be active was through fashionable, functional yet comfortable clothing (because when you look good, you feel good right?).
Whether you're the fitness lover who appreciates quality, comfort, and style during your workout or the modern living woman who enjoys comfortable fashion, we've got you covered! My goal is to give a new meaning to fitness and help people create a positive lifestyle that people will value.
Keep an eye out in LA stores and gyms and check us our online at www.bodyloveathletica.com and get 15% off your order with promo code "voyagela" at checkout! We promise to update your workout wardrobe and motivate you to get active every season of the year.
Join our fitness challenges on Instagram and stay updated for giveaways (@bodyloveatheletica) and Facebook (facebook.com/BodyLoveAthletica) to get you going.
~ Leora
Leora Kashani
Founder, Body Love Athletica