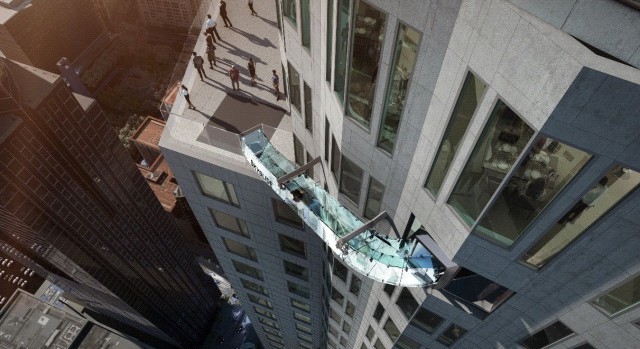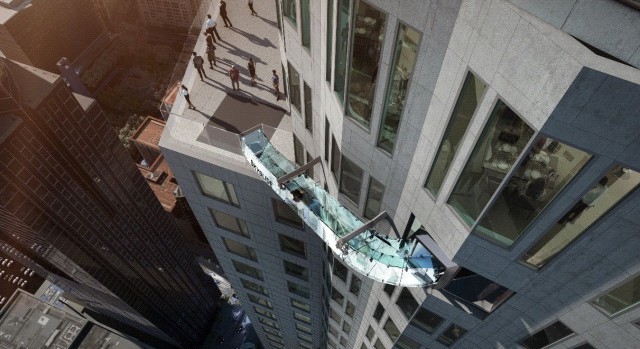 Forget about observation decks with 360 views.  The US Bank Tower in Downtown Los Angeles is building a glass slide that will go from the 70th floor to the 69th floor.  In true form, LA is breaking from the status quo and potentially starting a new trend for urban skyscrapers.
The move seems to come partly in response to plans of a rival LA skyscraper that will take the US Bank Tower's position as the tallest building west of the Mississippi River.  The US Bank Tower's top few floors have been undergoing a huge, multi-million dollar renovation, but the news of the slide, suspended over 1,000 feet in the air, made of glass and connecting the 70th floor to an outdoor deck on the 69th floor – that's the news that has people all over the world taking notice.
More details to come soon.  Stay tuned.