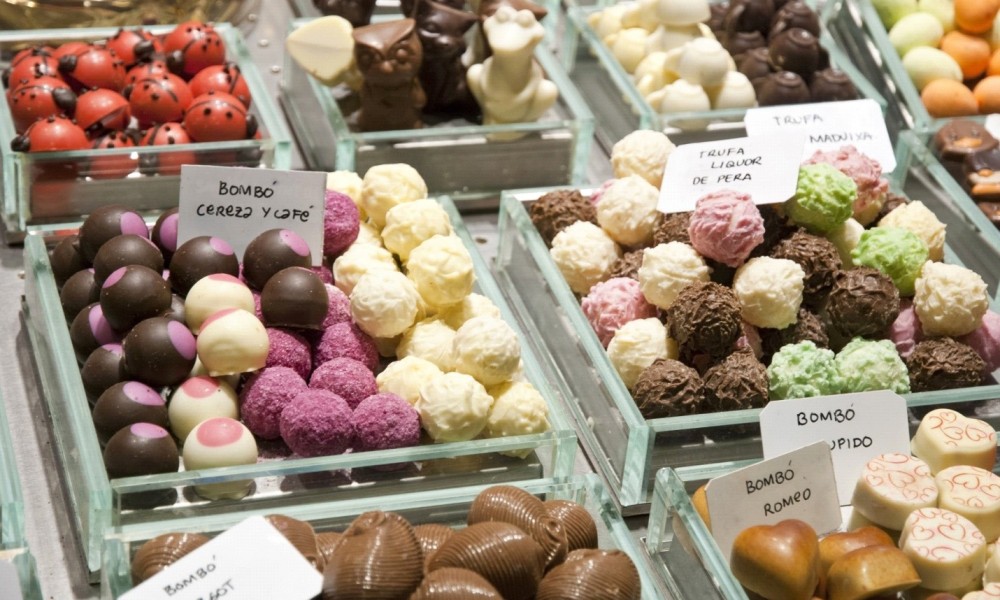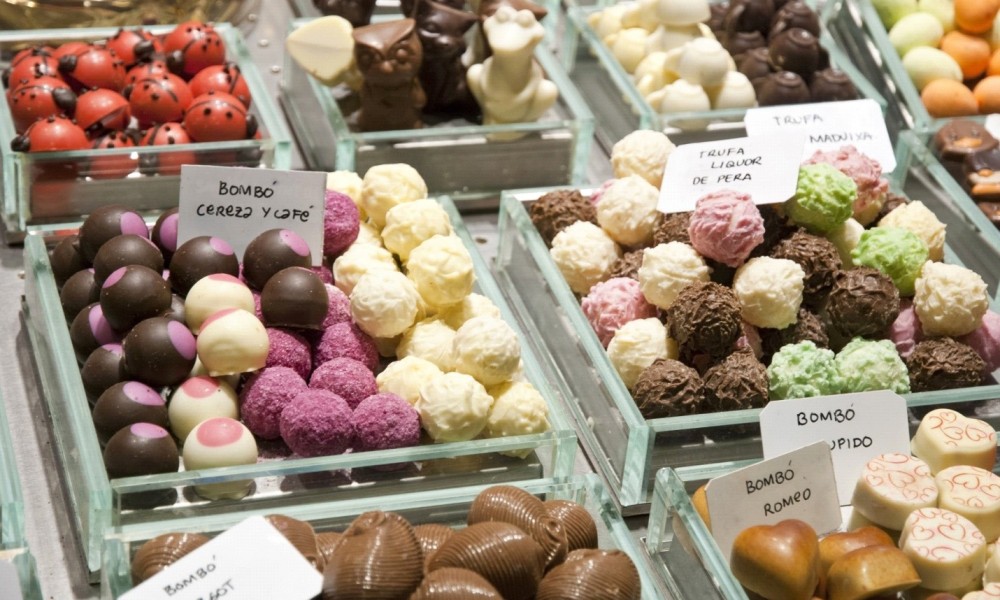 One of the most magical places on earth is a candy shop that just gets it – not too far on the rare to mainstream spectrum.  Here are our picks for some of the best candy shops in LA.
1. Fugetsu-Do
Bit thanks to the lovely Jessica Lee
Address: 315 E 1st St, Los Angeles, CA 90012
Why we love it:
Family-owned candy shop that makes fresh mochi from scratch!
We like the strawberry mochi and the peanut-butter mochi.
2. Little Flower Candy Company
Address: 1424 W Colorado Blvd, Pasadena, CA 91105
Why we love it:
It's a café that doubles as a candy shop!
Amazing, melt-in-your-mouth sea salt caramel – AMAZING.
3. Littlejohn's English Toffee House
Address: 6333 W 3rd St, Stall 432, Los Angeles, CA 90036
Why we love it:
Insanely good toffee bark -it's sweet, salty, brittle, but not too brittle.
They do a great job with caramel apples.
4. Dylan's Candy Bar
Address: 6333 W. 3rd St, Los Angeles, CA 90036
Why we love it:
A fun stop while visiting the Grove/Farmer's Market.
Good inventory.
5. Sweet!
Address: 6801 Hollywood Blvd, Ste 201, Los Angeles, CA 90028
Why we love it:
One of the few candy shops that's just an all around great experience – kudos to the staff.
You can make your own chocolate bar! Choose the stuffing – how cool is that?!
6. Lolli And Pops
Address: 1128 Glendale Galleria, Glendale, CA 91210
Why we love it:
Really pretty, well designed candy store.
Amazing selection of top-shelf chocolates, gummies and old-skool favorites.
7. Sugarfina
Address: 9495 S Santa Monica Blvd, Beverly Hills, CA 90210
Why we love it:
The packaging is luxury-esque which makes it great for gifting.
Unique selection including champagne gummies and non-mainstream branded candies and chocolates.